Danville
A disorganized garage is more than a hassle; it's debilitating. When you look for your kids' sports equipment, do you find it immediately? When's the last time you didn't have to climb over boxes and possessions to pull your bike down from the DIY bike rack haphazardly installed from the ceiling? If you're a car enthusiast, how frustrating is it to not be able to park your car inside?
At Garage Solutions, we understand your frustration. Our garage organization company has been serving Danville for years, and we know what it takes to custom design, plan, and implement an organization strategy you'll love. We offer custom cabinets, wall storage, and epoxy floor coating to transform your garage space into something you'll want to brag about. Ready to get started on your project? Call us today!
Order Custom Garage Cabinets
When Garage Solutions creates an organization solution for your space, we don't work with generic items, materials, or ideas. We assess your space, decide what would work best to fit your goals and budget, and then we make a plan. We offer custom wood and steel cabinets in various colors, finishes, and styles to meet your style needs during a garage transformation.
Our wood cabinets are slightly bigger than industry standard, so you can fit more items inside, or enjoy the extra space. They're durable, functional, and influence the mood of the entire space. Worried wood cabinets won't be tough enough in your garage? We offer guards to ensure that chipping or scratching is reduced, and your cabinets last a lifetime.
Our steel cabinets are built to last. The functional drawers are able to hold up to 100 pounds of weight, which means you can trust them to hold your wrenches, hand tools, and more. Custom steel cabinets tend to be used in modern or contemporary style garages, and we offer multiple colors and finishes to achieve any style or look you want.
Take Advantage of StorAll
What if all of your possessions in your garage had a specific place? How much easier would it be to find things and access the space? At Garage Solutions, we offer a wonderful wall-storage system anyone can benefit from. We design, plan, and implement the StorAll system so you can hang your hand tools, gardening tools, sports equipment, bicycles and more. Each item will have a place, and if you feel like reorganizing the wall, you can do just that! The easy to access hanger system allows for dynamic customization, so as you get rid of or add items to your garage, you can organize accordingly.
Tie The Space Together with Epoxy Floor Coating
Are you tired of staring at a gray concrete slab? Garage Solutions offers epoxy floor coating solutions for any need. We can transform your space into a showroom, man-cave, or mechanic's shop by simply adding a floor coating. You will notice two big benefits to finishing your floor: it will brighten the space, and it will add an aesthetically pleasing style.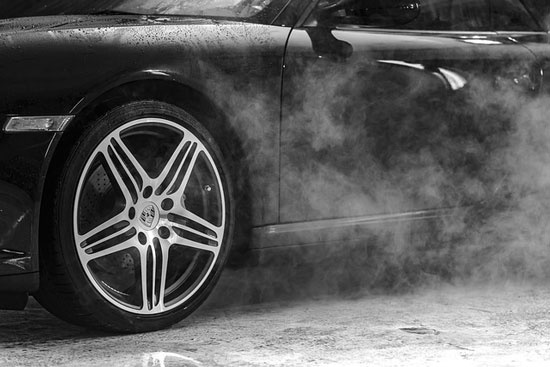 Whether you are a car enthusiast, a gardening devotee, or a mountain biking phenom, we can help you reclaim your garage and organize your belongings.
Organize Your Garage with Garage Solutions Today!
If your garage is cluttered, reclaim it today! Garage Solutions has been serving Danville residents for years, and we know what it takes to design a custom organization plan for any garage, big or small. Ready to organize your garage? Give us a call today!