Los Gatos Custom Garage Flooring
Your kitchen remodel just finished, you did the master bathroom last year, and you finally feel like your Los Gatos home is coming together. But have you taken the time to think about how your garage fits into the home renovations? We at Garage Solutions have you covered. Many people disregard their garages altogether, thinking that there is nothing to be done. We are here to prove otherwise. Together with our team, you can have that garage you've been dreaming about forever or the one you recently noticed you needed. Garage organization doesn't have to be a nightmare of a project. Let Garage Solutions help!
Most people use their garages for storage, but that ends up meaning piles of boxes in the corner or exposed shelves holding loose tools or other items. Why not turn your garage into an organized storage space? Garage cabinets may be the solution for you. Whether you prefer the classic appearance of wood cabinetry or are looking for a sleek, modern steel look, we can help.
Many people shy away from wood garage cabinets because they fear they will be damaged, especially if they work on tough projects in their garage workspace. However, with our wooden garage cabinets, there is nothing to fear. For starters, all of our shelves are made to be an inch thick, even though the industry standard is only half that. Combine this with our wide, protective-edge banding, and you never need to worry about cabinet damage again. This means that our cabinets are durable, long-lasting, and able to withstand whatever it is you need for them to hold. We offer several different colors and styles to match your garage aesthetics, so your cabinets will but entirely customized.
If your Los Gatos home could use more of a sleek, modern look, say no more. Embrace the bold feel of steel cabinetry for your garage. Each of our drawers was designed to hold up to 100 pounds while still gliding in and out of their spots easily and silently. Whether you are hoping to have a built-in LED television to entertain you while you work on your latest project or simply a wall of cabinets to keep everything in its place, we are the team to call. Let us help you take the chaos out of the garage and put it into some custom steel cabinets!
We believe that your garage isn't fully finished until you are head-over-heels in love with the way the end result looks. The style should match the function and create a cohesive space. Regardless of whether you choose wood or steel cabinets, we can help you select the perfect finish. We offer bold colors, classic wood finishes, simple black and white touches, and much more. Reach out to us today to discuss your options or click the link to choose one now.
---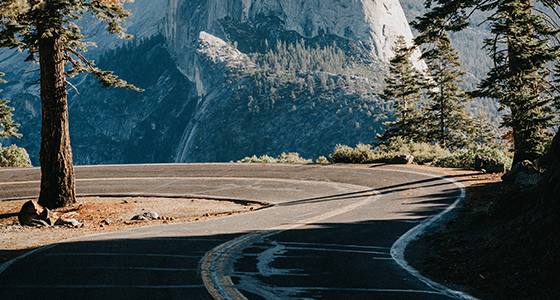 Who said that garage floors need to be dusty concrete? Your garage flooring can be so much more than what you already have. On top of your current floor, we can put in epoxy garage floor coating to create a shine and finish that is both visually stunning and easy to care for. No more oil stains difficult spills when working on your car renovation or vehicle maintenance. You can turn your garage into a showroom or simply give it a finish that will help you keep your space cleaner and more comfortable. We also offer custom colors beyond our offered 20 epoxy coatings in case none of our colors match what you are looking for!
Your home should be your favorite place on earth. In order to do that, you need every inch to match your expectations of what a home should be. This includes your garage! Let us help you turn your garage into a space you can rely on and trust to meet your needs. We know exactly what our garages go through, and with that in mind, our team takes the idea of "high-quality" to its maximum. There's almost nothing that can damage our epoxy garage floor coatings, including your tools, vehicles, and even your kids. Experience the peace of mind that comes with having a garage floor you can rely on.
Whether you like the look of granite or prefer a terrazzo finish, we can help. Choose a finish to match your new garage cabinetry and we will handle the rest.
To be honest, we think there's only one thing that belongs on the floor of your garage, and that's your car. While we know that might not be how it is right now, we are telling you that's how it could be. StorALL is our innovative garage wall storage solution that offers a system of panels and hooks for you to mount whatever you need. Whether that be sports equipment, bicycles, cleaning supplies, decorations, yard work tools, toys, or anything else, this system can take on the challenge. If you want to learn more about this system, reach out to our team today.
---
We pride ourselves on working a little bit differently than the other guys. We know that every good garage remodel doesn't actually start in the garage—it starts with you. We meet with you to discuss what you want in your garage, what your budget may be, and how we can fulfill your wish list. We give you the free design plan to keep, regardless of if you choose to work with us or not. We'll discuss a timeline and any time constraints you may be under with the project prior to starting; we want to work around a time that's best for you. That's the Garage Solutions difference!