Portola Valley Garage Flooring
A workstation. A showroom. A man cave. What could your garage be if you used it to its full potential? At Garage Solutions, we understand how important your Portola Valley home is to you and your family. That's why we want to help you make the most out of your garage and turn it into your favorite place in the house.
Think about the possibilities. What does your life look like now? Perhaps your kids come home every day and make a mess in the garage from playing outside and leaving their sports equipment strewn all over. Maybe you have a workstation set up in the corner in between the bikes and the lawn mower. The garage floor may be stained from the tinkering you've done on your car. Whatever the situation may be, can you imagine making an upgrade that could completely alter how you live your day-to-day life? We can help with your garage organization.
Who Are We?
We are Garage Solutions. Our team believes in doing things differently than our competitors. We want you to have a say in every step of your garage renovation—because you do. At your first consultation with us, we will design a garage organization plan that shows you exactly how your finished garage can look, all within your budget. You can keep this plan we draw up for you, regardless of whether you choose to work with us or not. This is your garage, your plans, and our only mission is to turn your dream into a reality. After the plan is complete, our team takes over and starts creating the innovative and new garage space your family deserves.
Our Portola Valley Services
Whether you just want some new garage flooring or you are ready for a total overhaul of your space, we can help. Here are some of our most popular services.
Your garage floor doesn't need to be just a concrete slab that waits for oil to drip down and stain it. A protected floor can help you feel more at ease when working on projects, as well as making clean up ten times easier than it has ever been before. Over the top of your existing concrete floor, we can add a dazzling epoxy garage floor coating and finish. That boring slab you had there before? It's a thing of the past. We would be happy to show you all of our epoxy floor coating options—over twenty of them—and create a new one if you don't find exactly the color you are looking for. Whether you've been dreaming of a showroom floor to match your vehicle or just a durable and easy-to-clean surface, we are here to help.
If you don't already have some sort of storage or garage cabinet solution to organize your home, you are missing out. Imagine a world where you no longer have to scramble to find something or struggle to remember that you left it on the shelf last fall. Instead, consider installing new garage cabinets that can keep your items organized and easy to find.
Some people prefer the classic look and feel of wooden garage cabinets, and we get it. We aren't about cutting corners when it comes to quality. Instead, we go above and beyond the standard to make sure you get exactly what you need. Our wooden garage cabinets are constructed with shelves and bases that are a full inch thick. That's an entire half inch more than the industry standard.
So why do we do this? Our customers work hard, and they deserve to have shelves that will serve them for years to come without the risk of becoming damaged or breaking. Our wide, protective-edge banding keeps your new cabinets nick-and-ding-free. These cabinets will last you longer for one reason: we make them better.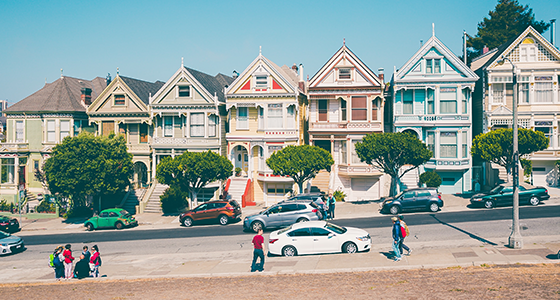 If steel is a little more your style than wood, we can help you there, too. Our steel drawers were designed with heavy-duty tasks in mind. They glide in and out silently, and that doesn't change, regardless of what you put in them. These garage cabinets can comfortably hold up to 100 pounds. With that durability, strength, and stunning appearance, you will have a garage cabinet that exceeds all of your expectations.
There is only one thing that belongs on the floor of your garage: your car. With that said, there is no reason to trip over sports equipment as you walk to your car every morning. No need to accidentally kick over a paint can and stain the garage floor. No reason to settle for anything less than "immaculate." With our adjustable and innovative StorALL system, you can store your items on the walls and permanently get rid of the clutter. With all your items having a designated space, you will experience the true freedom of an open organized garage.
You have a unique vision. We respect that. Whether you are trying to find a way to store your bicycles in between rides or are hoping for a workshop that can turn your hobby into a profession, we can help. Trust Garage Solutions to be the project assistance you've been searching for. We hope you choose us and give us the chance to show you how truly easy and effortless it is to work with a company that has your desires in mind.
A renovation doesn't start in the garage—it starts with you. We look forward to hearing from you.