San Francisco Garage Floors
ENTIRE GARAGE ORGANIZATION SYSTEMS
Space in your home comes at a premium, especially in San Francisco; here, maximizing your home's square footage is crucial to provide the space necessary for your household. We believe that using your garage for cluttered storage is hardly taking advantage of what your home has to offer. Furthermore, if your garage floor is still a concrete slab, you may want to finish it to bring a new look to the entire space. Find out what the garage of your dreams can do for your home with San Francisco's local experts at Garage Solutions.
At Garage Solutions, we strive to assist local homeowners in designing and implementing their dream garage and keep that principle at the heart of everything we do. We start by providing you with a free at-home garage organization consultation, where one of our garage experts will provide you with a design for your dream garage, which is yours to keep whether or not we implement the design. Our commitment to excellence continues with our expert craftsmen, who will create and install your garage flooring, cabinets, and storage systems. We firmly believe that any good garage remodel isn't going to start in the garage. It starts with you, your needs, your budget, and your schedule. We look forward to sitting down with you and discussing various solutions for organizing your garage and accomplishing your garage space vision.
WHAT WE DO
Whether you are looking for some new garage cabinets or a whole new garage interior, including wall and cabinet storage, we can help. Read on to learn about everything we can do to transform your garage into something spectacular.
Simply installing garage wood cabinets can greatly increase your home's value and function. Not only do garage cabinets safely store and hide the things that litter your garage, but they look amazing in the process. With a customized set of garage cabinets, your garage feels intentionally designed, which improves your household usage and appeal to potential buyers or guests. Of course, our custom garage cabinets are available in a number of styles, materials, and finishes to fit your vision.
Wood Cabinets
We believe in the power of durability and quality products. That's why all of our wooden garage cabinets are made with shelves an inch thick, even though the industry standard is only half an inch. We are dedicated to providing only the best! Also, never stress about unwanted nicks and dings on the sides of your wooden cabinets ever again with our wide, protective-edge banding. Our cabinets last longer simply because they are made better.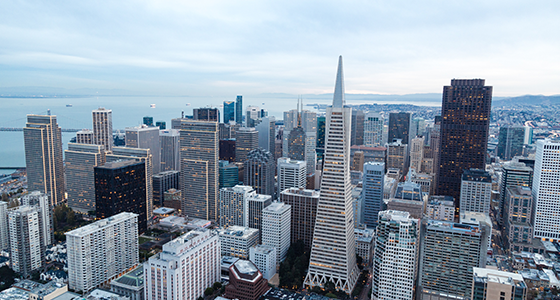 Steel Cabinets
With steel drawers designed to hold up to 100 pounds comfortably while still gliding in and out silently, our metal garage cabinets will rise above your expectations. You need durability, strength, and a visually appealing look to really turn this space into your own, which is why we offer the highest quality garage cabinets in just about any color you'd like. We want to share your vision and turn it into a reality.  
We firmly believe that there is one, and only one, thing that belongs on the floor of your garage: your car. With that in mind, we know that removing clutter is the best way to increase the visual appeal of your garage, and nothing does that better than our garage storage solutions. With our innovative, adjustable wall systems in place, you can permanently remove clutter from your garage floor. Everything in your garage, from tools to toys, can have a place and feel purposeful. Imagine the impact that a garage organizational system can have on your garage by checking out some of our past projects.

While many people might not think that their garage has the ability to become a "designer garage," we urge them to think again. Beautiful Garage offers over twenty beautiful and durable epoxy garage floor coating options that are both aesthetically pleasing and tough. And, if that isn't enough, we will happily create a custom epoxy floor color if you find that your needs are not met with our current selection. Your garage flooring can be much more than a tired, stained concrete slab; it can become your workshop getaway, a durable place for cars, classic, contemporary, or exotic, to park, even a place for the kids to play on a rainy day, and much more! With Beautiful Garage, your garage flooring can match your household's personality and continue to look amazing well into the future.
REACH OUT TODAY
When it comes to transforming your San Francisco garage into the perfect showroom, workstation, man cave, mudroom, storage space, or whatever else you may want, there's no better team to trust than Garage Solutions. We look forward to working with you on your garage organization project. Allow us to show you how comfortable and easy it is to work with us, as we are always sure to fit your schedule and your budget. No surprise costs, no hidden deadlines, just honest work. Reach out today to get started.